Carnell Smith

believes that "Truth is a good thing."
Connect on



The truth has led Carnell Smith to address U.S. legislative hearings, the U.S. Administration for Children & Families, National Men's Equality Congress, Michael Baisden Show, Dr Phil Show, MSN-NBC, CBS, NBC, CNN, ABC World News, Fox National News and:

The Early Show

WSER Sassy Entertainment Radio

V103-FM-Atlanta, Frank Ski & Wanda Show

Keeping It Real - Rev. Al Sharpton Show

PowerTalk w/ Lorraine White

Reason Magazine

Leving's Divorce Magazine,

Georgia Fatherhood Program

Newspapers: NY Times, USA Today, LA Times, Las Vegas Review-Journal, Orlando-Sentinel, Washington Post, Christian Science Monitor, Chicago Tribune, World Net Daily, Atlanta Journal Constitution, Tallahassee Democrat, Dallas Observer, Associated Press, South Florida Sun-Sentinel, The Harvard Crimson, Review Journal, American Conservative and more.

Divorce360.com, Law.com, MensNewsDaily.com and many others.
Carnell Smith's advice and expertise are sought by paternity fraud victims and family law advocates in the United States, Canada, Australia, India, United Kingdom, Israel and Romania to:
Educate mothers and fathers on parental rights, paternity and child support laws

Empower individuals to lobby for fair, equal and responsive family laws
Why Carnell Smith PfV? He is an impassioned advocate for families, fairness and justice. He's a loving husband, father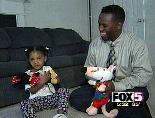 and a trail-blazer that …
Lobbied for, coached, trained victims and advocates in Georgia, Florida, Oregon, New Jersey, Colorado, Connecticut, Michigan, Wyoming, California, North Carolina and other states for paternity fraud legislation.

Launched 4TRUTH Identity's DNA Center for maternity testing, paternity testing, immigration testing and other DNA testing services.

Exposed the impact of paternity fraud on military men

Exposed the impact of family law on the Men's Marriage Strike

Author of the DC Paternity Fraud Report

Author of the GA Senate Paternity Fraud Report

Co-Producer of "HOSTAGE of the STATE" movie, an expose of the paternity fraud nightmare and the shocking / treatment of men and teens in family courts

Co-Producer of the "REAL LIFE" (multimedia CD)

Launched the Paternity Fraud Survey with Dr. Sharon Squires PhD, Sociologist

Launched the "Naked Truth UniversityTM" workshop for men and teens featuring the Paternity Report CardTM and Traps 101TM

Created "Operation Social Impact" for activists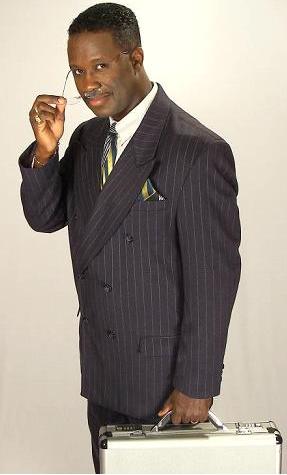 Carnell Smith Pf.V, the International Advocate for paternity fraud victims and their families to be freed from the archaic laws that enslave and impoverish.
TRUST, BUT VERIFY -- President Ronald Regan